Cuttlefish alla Brute (recipe)
Cuttlefish alla brute
Is a traditional and tasty recipe from the catalan fishermen. They cooked it on their boats. With a few ingredientes you can prepare a whole meal for your family. They will love it. And it tastes like the mediterranean Sea. Preperation time: 60 minutes.
Ingredients for 4 people:
1 kg of cuttlefish (sepia)
1 kg of potatoes
4 ripe big tomatoes
3 onions medium size
4 cloves of garlic
olive oil, black pepper, safron, salt and parsley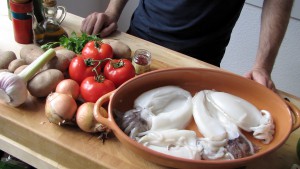 Peel the onions and cut them into not too small pieces. Give the garlic cloves a "knock" with a big knife and then let them stay like this. Pour very hot water over the tomatoes, let them in there for 5 minutes, then peel them, take the litte pits out and cut the tomatoes into small pieces.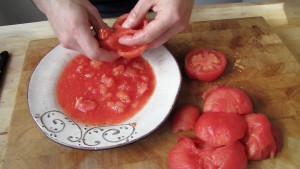 Peel the potatoes and "brake" them into litte pieces with a knif. Don't cut them. The potatoe starch can get out "into the water" easily and the stew will be more viscid.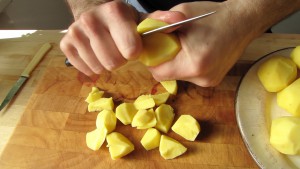 Take the sepia and seperate the head from the body. Then cut off the cartilage on both sides. Now you can cut the sepia into 1 cm big pieces. Take the head and cut it through the middle. Feel with your hands, where the "hard" parts are and cut them out. We don't want to eat them. If you want to see how to clean a sepia in details, please watch the video.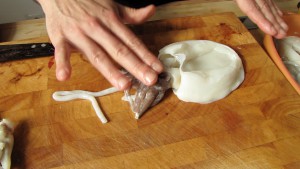 Put all ingredients into a pot and cover it with cold water. Watch out! Cold water ist important, because if not, the sepia won't be soft after cooking.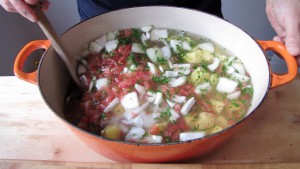 Let it cook on a small flame for 25 to 30 minutes. Then add the saffron, parsley, salt, black pepper and it's ready to devour…
Big thank you to Enrich Duch for sharing this recipe with us. Enjoy!